I recently participated in a contest (no, I didn't win) by answering the question "If you could take ONE picture to remember a moment in your life, what would it be? "

My answer was this: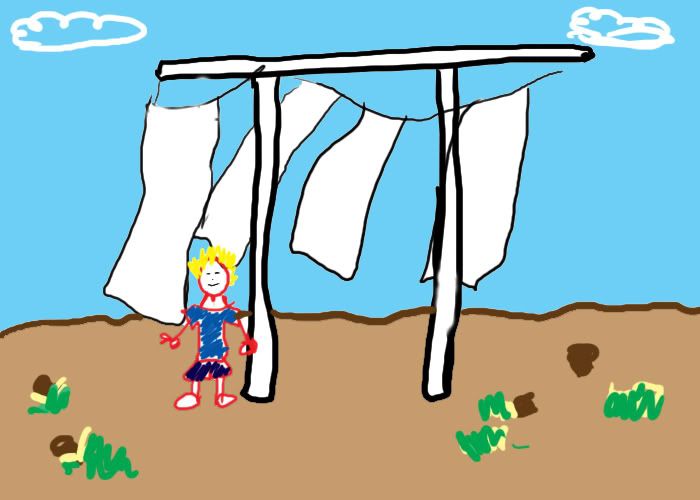 One afternoon when my oldest was only one, I hung the towels out on the line and walked back to go inside the house. I turned to make sure he was following me. The breeze blew the towels softly as he slowly weaved his way in between them. The sun so nicely backlight his blonde hair. He didn't take notice of me, but I knew I would not have time to run, grab the camera, adjust my settings, & snap a picture, before all that beautifulness was gone. I just stood there and watched. And burned it into my brain because I knew I had to. I guess that's childhood for you. "They" always say - the kids grow up too fast and before you know it, they are gone (adults).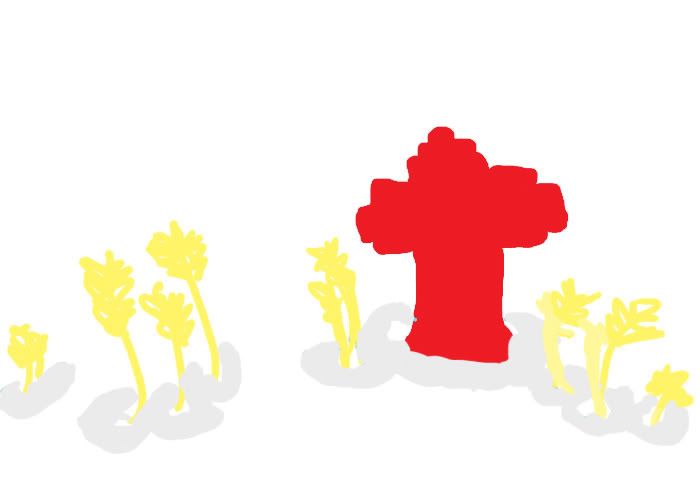 Another photo I wish I would've taken. Not nearly as significant as far as personal memories go. Or maybe it is? Christmas Day 2008 my family and I headed north right into a major winter storm. After getting stuck, getting pulled out, making plans to camp under an overpass, following a snowplow, we finally made our way to the last hotel room in the area and slept all five of us in one bed. That morning, the sun came out, the hotel provided a waffle breakfast, and we were on the road again with smiles. Just as we turned on to the on-ramp, I spied this bright red fire hydrant half-buried in snow with little yellow tufts of dead grass. I didn't want to delay our trip any longer than it already had been, but now when my husband reads this he'll say "We could've stopped!"

What is your moment that you wish you could've captured, but didn't or weren't able to?
BTW yes, these are my actual drawing abilities. Quit laughing.