I walked into Leanne's birthing room when she was right at 10 cm. However, she was told not to push because the doctor was not there yet!!! Luckily he got there pretty fast (within 15 minutes).

1:20pm Sunday afternoon

1:37pm Pushing. The team effort was really cute! (if I am allowed to call this situation "cute") When Leanne was taking a big breath, Kevin & her mom were taking a big breath. When Leanne pushed, Kevin & her mom "pushed".

1:53pm
2:06pm Kevin anxiously watching the computer screen
2:07pm Baby is born (if the birth certificate says a slightly different time, I apologize. I remember it as 2:05, but my camera says 2:07. I will have to make sure my time is set correctly...)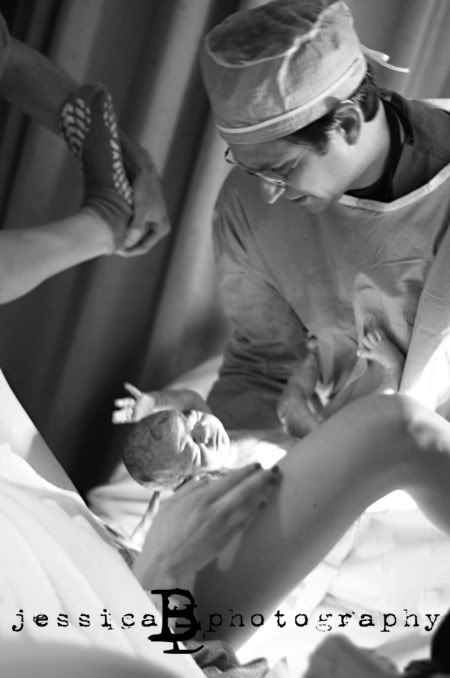 2:09pm Enjoying the first moments together. Once he was handed to Leanne, the baby didn't hardly cry at all.
2:10pm Proud new Grandma!
2:16pm Weighing in at 7 pounds (2) ounces and 19 inches long.
2:30pm Leanne admiring her two favorite boys!
2:35pm Leanne introducing the baby to his Grandpa. I love generational shots that are all the same gender. There's just something special about the bonds and relationships that are shared between father and son, then passed on to his son and so on (or mothers & daughters as well). These three men share the same last name and someday this baby will pass it on to his son.
Thank you Leanne & Kevin, for allowing me to be with you for these special moments!