No, not Halloween hauntings, it's the Pumpkinman Triathlon!
I parked myself at the top of the bike climb (for the view, of course) and here comes my sister. Smiling. Strange, indeed. Anybody who tackles this hill on a bike deserves definate awesomeness points!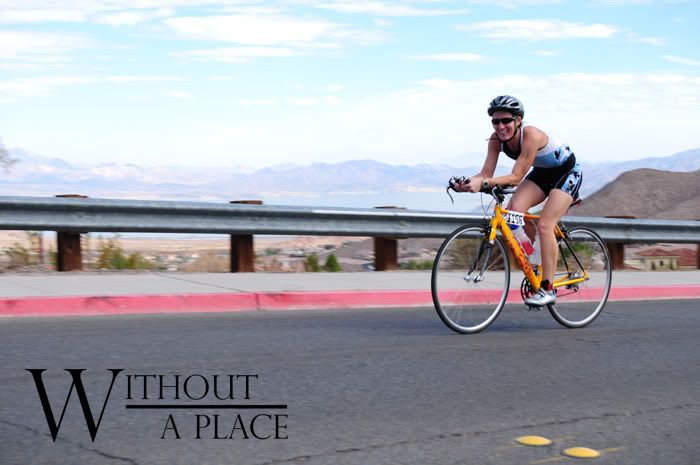 As you can see, we had some patchy clouds. Great for my sister. Not so great for her husband.