After reading The Last Lecture awhile back, of course it led me to reflect upon my own life. When I was little, there are three things that come to mind that I "wanted to be when I grow up".

Firstly, I wanted to be a Mom. Hmmm, well, I think I've got the ball rolling on that one. :)

Secondly, I wanted to be a Photographer. Hmmm, I think I'm got that one as well.

Thirdly, I wanted to be a Fashion Designer. Take a look for yourself. These beauties here are homemade paper dolls circa 1989. Aren't they something?? I've got talent!!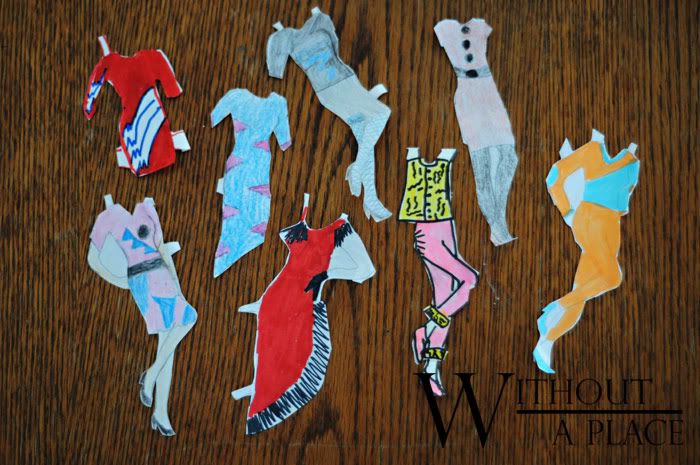 Ok, so my current designs (if I had any) would probably have less fringe.... and not so much orange.... the fishnets are cool though...

So, what did YOU want to be when you grew up? and did you do it?? I want lots of comments on this one! Even from you Blog Stalkers :)

I did have one fleeting moment in college when I wanted to be an astronaut. But I realized being a mom and being an astronaut would be a rather difficult match (although some ladies do it, it wasn't for me), so I'll settle for being a star-gazer instead.