Wow, time goes by fast. The last time I saw this family was a bit different circumstances - it was Baby C's birth day!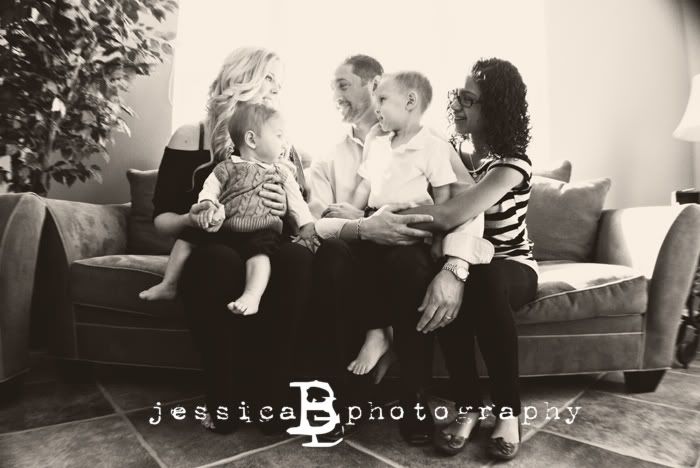 Just a few mere seconds after I took this shot (above), Baby C vomited. A lot. Jamie said "I think we're done" but I had only been shooting for a few minutes, and I knew the session wasn't over yet. If we had called it quits, I wouldn't have been able to get these (below) precious images!!
Let me hear it, Internet Audience, let me hear that "awwww how sweet!" Love it!!!!
This mama is such a super woman. She is a woman of so many strengths and talents and creativeness and I don't know how she does it! :) Check out Jamie's fun blog!