I think what I love most about him is how incredibly supportive he is. He's never said one negative thing to/about me. He encourages me in every way possible, whether it's canning an entire full-grown tree's worth of apricots, acquiring a giant swing set for the kids, pursuing photography endeavors, or having a girls' night out. He tells me I'm gorgeous (and he means it!) even if I haven't showered for days. He gives me the hot waffle off the waffle iron. Now that, my friends, is True Love.

This was taken on our honeymoon almost 9 years ago (hello film! developed & printed personally by me!). It's still one of my favorite pictures of him. After a week-long cruise, we rested in a New Orleans park. The breeze wafted in from the river and church-goers exited St. Louis Cathedral with their palm fronds in hand. It was a lovely afternoon to be celebrating Palm Sunday and to be spending with my new husband!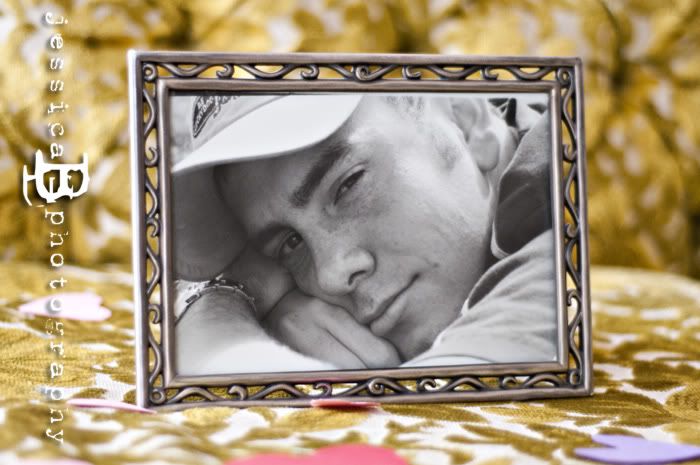 See the hearts? He cut those out this morning (since he gets up earlier than I do) and decorated the house with them.