Ava was five or six weeks old at the time of her portrait session. She teased us that she was ready for me, then she put up a fight! We had to wear her out and in the end it all worked out. I'm sure Ava's parents thought the afternoon was a bust, but I hope they are pleasantly surprised with the shots I got even while Ava was awake!! :)

We'll start with the nursery. Who wouldn't want that beautiful bed? And the rack full of shoes?? But it's the special touches of the name sign painted by Dad, the crystal chandelier designed by a family friend, and Grandma's shirt from when she was a baby that really complete the room...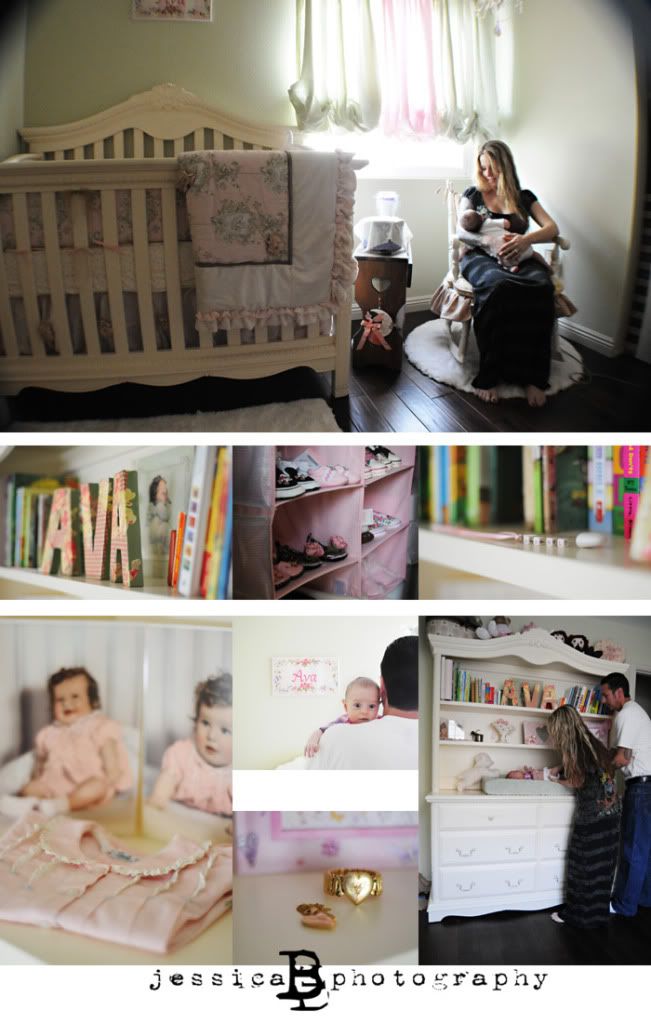 Aren't baby's toes and tiny fingers just amazing? They are tiny little pieces of perfection.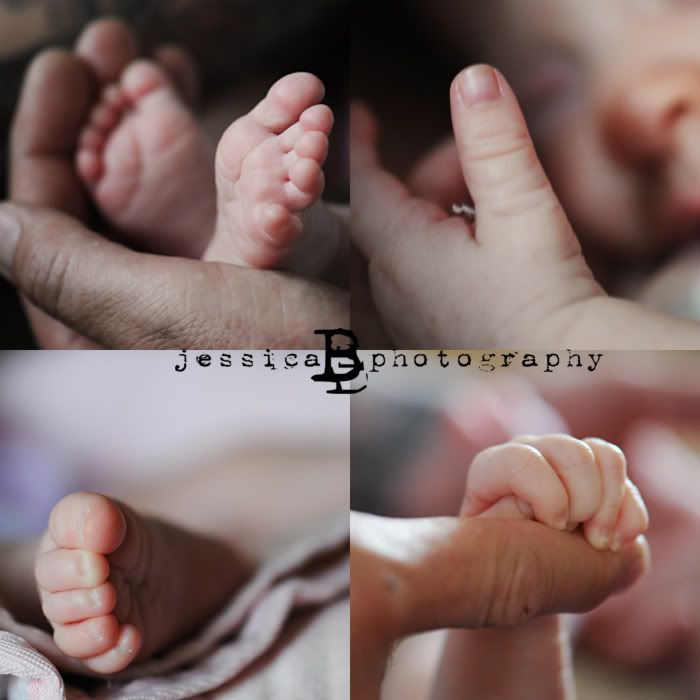 Especially these ones.