Anjalique's labor started yesterday afternoon. I got a "heads up" phone call and then a second phone call just a short time later, and I was out the door! Based on how fast her last labor was, we all kind of thought this one would be fast as well. Upon arriving at Anjalique's house, contractions were regular & consistant, and she was laboring nicely, but was "only" at 4 cm.

After laboring in the tub and walking quite few laps around the backyard, Anjalique was still at 4 cm. At this point everyone took a break to get some sleep. Anjalique doubled her dilation over the next four hours.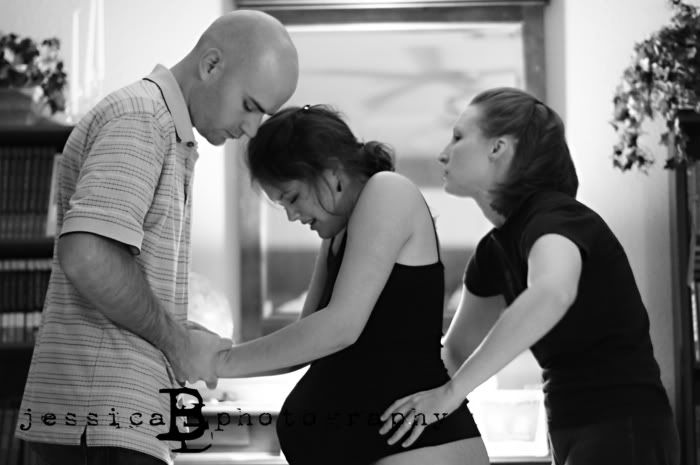 Once Anjalique decided to it was time to push, that baby was out of there! Seriously, she pushed for 4 minutes. Well done, Anjalique! And Baby Boy!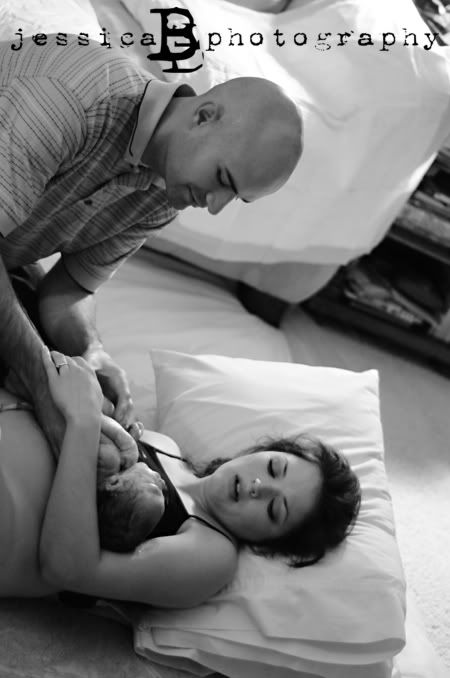 I love how involved Josh was. He was right by Anjalique's side the whole night, was "Ooooo"-ing through contractions with her, he caught the baby, cut the cord, weighed the baby and listend to the heartbeat. In just a few months, Josh will begin his medical residency. It was very fun to see the difference his understanding & knowledge brought to the birth.
Baby Boy was born Friday, April 9th at 5:22 am at home. He is 6 lbs 12 oz and I forgot how long. Sorry. :) I wasn't the one who filled out the birth certificate. This birth was attended by midwives
April Kermani
and
Sherry Hopkins
.