Brooke photographed my birth, and now it's my turn to photograph her birth! I got the call at six this morning and was soon on my way to the hospital. When I arrived, her water had already broken, and received an epidural shortly after my arrival. Everything seemed pretty low-key, and I was beginning to think I should've brought a book or something! Just then nurse checks and says "we're ready!" The baby was born about an hour after I arrived.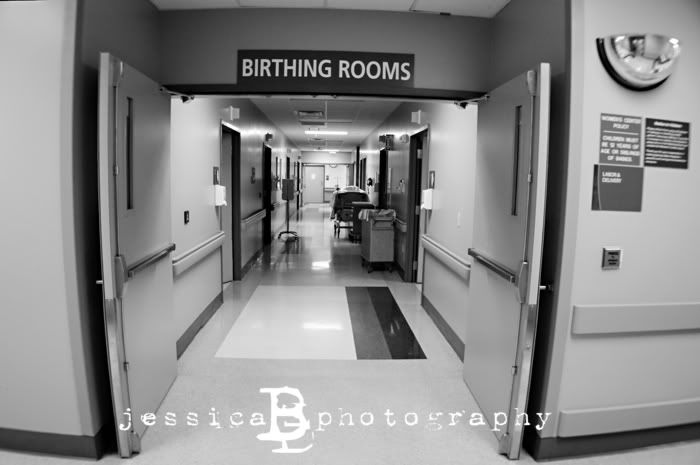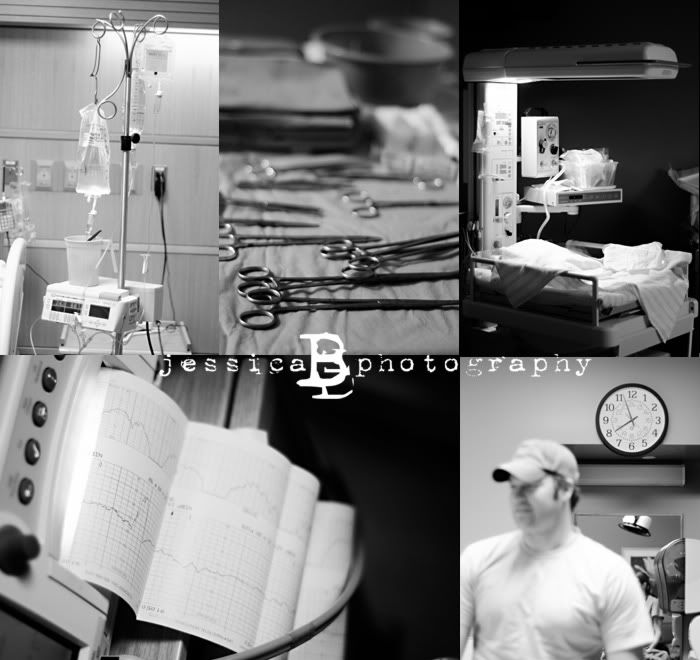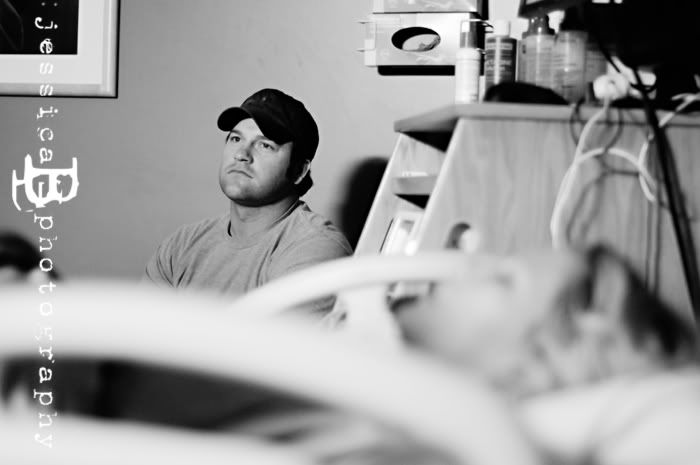 You can't really tell in this image but Brooke's doctor is also pregnant. How fun!! After the short time I spent with her, I'd say Dr. Kneesel is fabulous and I'd recommend her!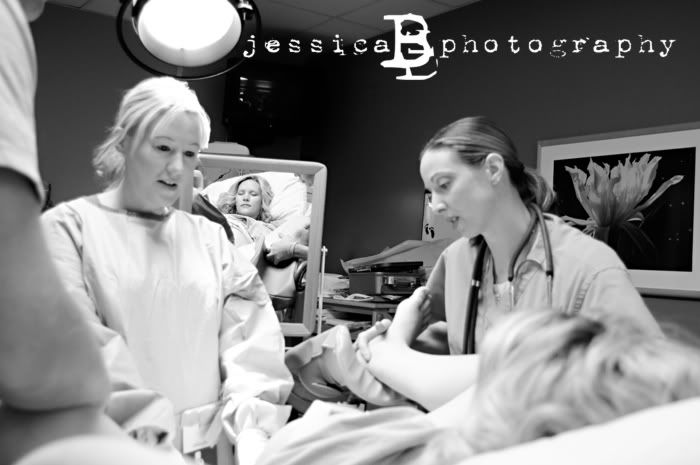 I'm not kidding when I say this - Brooke is pushing in this picture.
I've got more I would love to post from this birth, but I think I need a nap. It's been a super busy weekend...